Digital Marketing for Architect
In the digital age, architects need a visually appealing and functional website to showcase their portfolio, attract potential clients, and establish their online presence. They also need a robust online presence to showcase their portfolio, attract new clients, and stay ahead in a competitive market. We at Bit Binders curate, customize and tailormade strategies that will help you have a successful digital marketing and website development outcomes.
Our Approach
Search Engine Optimization
Our team employs comprehensive SEO strategies
Online Advertising:
We utilize targeted online advertising campaigns to reach
Reputation Management:
We actively monitor and manage online reviews and reputation.
Customized Design:
We believe in creating unique websites that reflect the architect's
User-Friendly Experience:
Our websites prioritize user experience
Content Management System
We leverage user-friendly CMS platforms like WordPress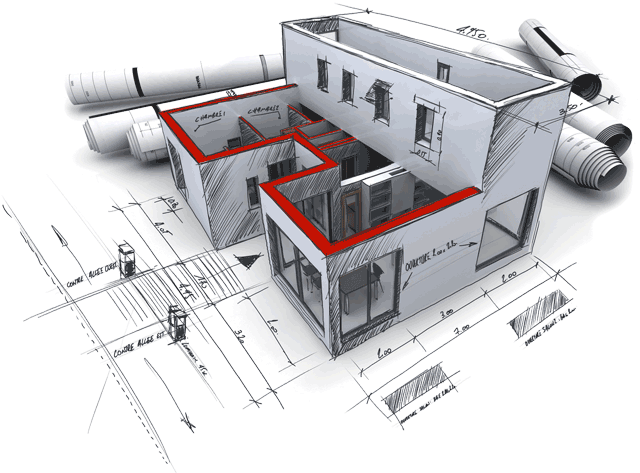 Architectural Expertise: We have a deep understanding of the architectural industry and its unique requirements. Our team consists of professionals with architectural backgrounds who understand the nuances of the profession.
Transparent Reporting:
We provide detailed reports and analytics, offering insights into campaign performance, website traffic, and lead generation. Our transparent reporting allows architects to make informed decisions and track their return on investment.
Collaborative Partnership
We believe in fostering a collaborative partnership with architects, working closely with them to understand their goals, provide regular updates, and adapt strategies based on their evolving needs
SEO Optimization:
Our websites are developed with SEO best practices in mind. We optimize website content, meta tags, and technical elements to improve search engine rankings, driving organic traffic and increasing the architect's online visibility
Customization and Personalization:
We believe in tailor-made solutions. Our websites are designed to reflect the architect's unique style, showcasing their portfolio and design philosophy. We work closely with architects, taking their input and feedback to create a website that truly represents their brand.
Integration of Lead Generation Tools:
We understand the importance of lead generation for architects. Our websites include strategically placed contact forms, call-to-actions, and newsletter sign-ups to capture potential client information and facilitate direct communication.
FAQ for Marketing front
For Website Development front
Myths vs. Facts for Digital Marketing:
For Website Development front
Conclusion:
With our proven track record, collaborative partnership, and transparent reporting, we are the ideal choice to unlock success for architects through digital marketing. Let us help you navigate the digital landscape and reach new heights in your architectural practice. With our architectural expertise, responsive design, SEO optimization, and lead generation integration, we create websites that effectively engage with your target audience. Trust Bit Binders to elevate your online presence and unlock new opportunities for your architectural practice through cutting-edge website development.
Why Our Clients Loves Us?
Contact Us
Awesome, we love to take challenges. Please fill the form below and be ready to pick our call will contact you personally.