Analytics plays a vital role in getting viral!
HOW COMPLETE AUDIT HELPS?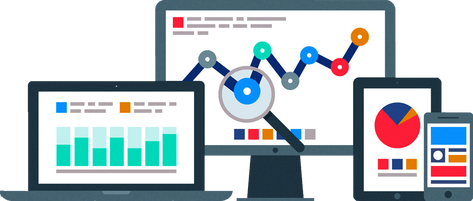 We understand that your website probably has hundreds of web pages. It's not possible to track the performance of all in a batch – you have other things to do after all. So Web auditing is essential.
A complete website audit is a full analysis of all the factors that affect the website's visibility in various search engines. This standard method gives an exclusive insight into overall traffic and individual pages. A website audit is completed mainly for marketing purposes. The goal is to detect weak points in campaigns that affect your web performance.
What is a Website Audit?
A website audit is an examination of your website and online presence in which we check the below points:
Mobile speed
Page load speed
Crawl errors
Sitemaps
URL structure
Keywords
Content length
Internal links
Backlink count and quality
Social media engagement
Trust and authority
And many more.
Purpose of Complete Website Audit
There are many reasons to do a website audit; SEO and content marketing are the main focus in most cases. Website audit made for SEO purposes discovers weak spots of a website and helps understand the state of SEO. A content audit is used to analyze the engagement and what changes have to be made in content strategy to enhance the site's performance
How can we help you?
Doing it manually is neither quick nor easy, so We Bit Binders can help you. We have a passionate team who are experts in Audit. There are multiple factors such as on-page content, performance, social factors, and backlink profile that search engines like Google use to determine which sites should rank highest.
We Bit Binders will perform a detailed analysis of your website and provide clear and actionable recommendations for steps you can take to improve your online presence and ultimately rank better in Search Engine Results.
Request a callback!
HERE ARE WE!
Connect to us
+91 8506905999
or
Write to us at info@bitbinders.in